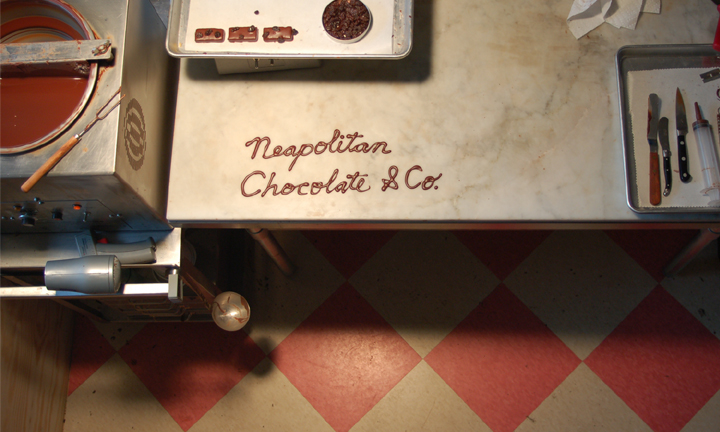 Spring greetings from Neapolitan Chocolate & Company
Specializing in collaboration, I assist clients to create unique, in-house custom printed confections, solid objects and packaging.
Working with other artists, chefs, designers, farmers, fabricators and friends ensure a product to please all palettes.
Make your day a little sweeter and email for questions and to visit the by-appointment workshop in Portland, Oregon.

CHOCOLATE MUSTACHE ON A STICK


NEAPOLITAN CHOCOLATE FROM YEARS PAST
There literally has been tons of flavors and projects not shown here for confidentiality at this time.