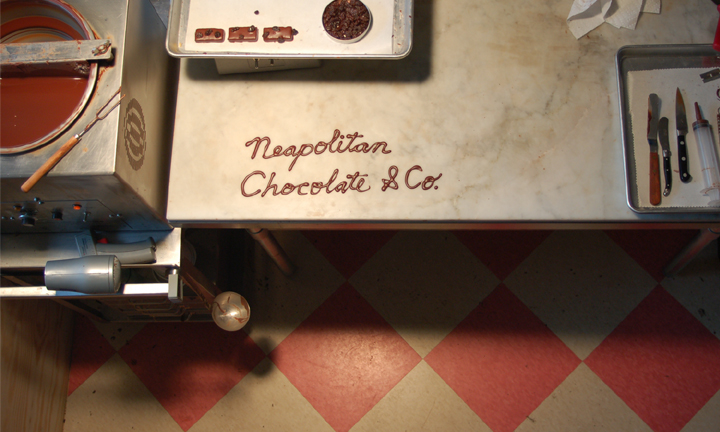 Greetings from Neapolitan Printing & Company.
We specialize in handmade artisan chocolates and custom orders.
We strive to savor and experiment with quality products, organic and local whenever possible.
The collaboration of artists, chefs, designers, farmers, fabricators and friends ensure a quality product.
We look forward to hearing from you and making your days a little sweeter.

CHOCOLATE MUSTACHE ON A STICK


NEAPOLITAN CHOCOLATES